Posted on August 1, 2009
Filed Under Consulting, Library Day in the Life | Leave a Comment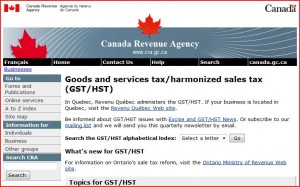 Sat down at my laptop about 7:45 AM. It was month end, so I had administrative tasks to tackle.
My day went something like this:
Checked email for anything that needed immediate action.
Reviewed my upcoming day and the rest of the week.
Reviewed AIIP-L posts.
Walked office assistant for about 40 minutes – it was cooler this morning, so the walk was a lot more pleasant and we did a bit of training while we were out.
Back to email and FaceBook after the walk.
Phoned AMA about registering for the International Congress on Peer Review and Biomedical Publication – the registration page appears to be a non-secure page and the person I talked to wasn't sure about the workings of the process, so I faxed in my registration.
Did some reading arising from email and Twitter off and on during the day. Some samples:
Lunch break about 1:15-1:45. Left-over pasta salad and veggies. Switched from morning coffee to afternoon tea.
Did research on ways to extend range of our wireless router (Signal is stable in the living room, but less so in the back of the condo. Some days I get dropped from the network 5-6 times in the back. Due to cable connection, need to keep router where it is, so a bridge might be just the ticket.)
Did invoicing for projects that wrapped up in July and emailed them to clients.
Discovered voice command to search computer for files using Dragon Naturally Speaking! (No more scrolling through to open a file. There's so much more to learn about this hand-saving software.)
Calculated GST (federal Goods and Services Tax) for second quarter remittance due today.
Twitter: off and on during the day, Tweeted, retweeted, replied.
Corresponded with a client to firm up an initial project meeting in early September (One member of the research team is away for the summer).
Went to bank to pay GST (Normally, I do my banking on dog walks – office assistant's day is made if she gets to say hi to lots of people – but today it was too hot to walk her that far.)
Went to buy a bridge for the router, then got conflicting opinions, so came back to the office with a new router instead. (I'll see how it goes – Staples has a great return policy if the problem continues with the new router.)
Discovered that the audio on my headset isn't working with the USB connection. Tried all USB ports on the laptop with same result. Audo works through analog connection, but USB is better for voice recognition funtion.  Went to London Drugs to exchange them for another pair (since I'd had them only 2 weeks. LD also has a good returns policy.)
That's it – 5 days in the work life of a librarian working outside the traditional world of a library with walls. There are a few things left undone, which will get done on the weekend – but since they aren't of an urgent nature, they'll get done when they get done.
I'm off to enjoy the BC Day long weekend. A few of the Vancouver events going on over the weekend, in roughly chronological order:
I hope to spend some time over the weekend reading some of the other Library Day in the Life posts.
Posted on July 30, 2009
Filed Under Dogs, Library Day in the Life | Leave a Comment
Sat down at my laptop about 8:30 AM. This is a relatively quiet week for me, after an intense several months. I have two research projects set to start early August (for one, the advisory committee is still hammering out the scope; for the other, we're waiting on one of the investigators to return from vacation). I'm also waiting with other researchers on the outcome of several grant applications we submitted. If the proposals are successful, it will be a busy fall.
Here's a recap of my day:
Checked email for anything that needed immediate action.
Reviewed my upcoming day and the rest of the week.
Reviewed AIIP-L posts.
Walked office assistant for about 40 minutes after wetting her down with the hose – should probably say we plodded very slowly around a few blocks, seeking shade, since it's still incredibly hot here. (This Vancouverite wants her rain back!)
Back to email after the walk, in the relative cool of the office. Thought about starting up the portable air conditioner a bit earlier today.
Attended a webinar on secure large file transfer.
Did some reading arising from email and Twitter off and on during the day. Some samples:
Corresponded by email with co-investigators about setting up initial project meeting via Webex (we're scattered around BC).
Discovered what "muted" means in gmail and how to unmute. (I obviously need to be more careful with hot keys: m=mute, so I must have mistyped j (=next) when I was working my way through messages. If a message is muted, it means that the thread of responses bypasses the inbox, so important email could be missed!).
Explored some websites and did some more reading while I have the luxury of quieter time:
Canada Values Health: Dialog on Health Care.
Encyclopedia of Life (From homepage: "Imagine an electronic page for each species of organism on Earth…" – Edward O. Wilson. Visitors to site are invited to contribute photos by adding to the Flickr photo pool, EOL Flickr group. Already over 30,000 images. Makes me want to start the onerous task of scanning all my travel/wildlife photos! A quick search indicates I might actually have some to offer up.)
Looked over the conference website for the International Congress on Peer Review and Biomedical Publication here in Vancouver in September. (Looks very interesting – I'm going to register tomorrow, after I contact them about what seems to be an unsecure registration page.)
Lunch break 1:00-1:30 PM – my version of a vegetarian hotdog (peanut butter and banana in a flour tortilla – no hotdog buns in the house right now).
Uploaded today's photo at momentile.
Corresponded with article co-author about structured abstracts per journal submission guidelines and found/sent a couple of examples from PubMed. This particular journal substitutes "Background" for "Objective" as discussed in the 2003 article by Bayley and Eldrege on the Medical Library Association Research Section's website.
Had a long chat by phone with my mom – she's 90 and lives in Alberta. She's excited about the new baby (her grandnephew) in the family and is planning a trip to Ontario to see him in the fall. I may tag along. (Count this as "coffee break" time.)
Posted a question to AIIP-L about Firefox and secure websites. (Decided to register for the above conference afterall, but there's no indication on the registration page that it's a secure site other than saying it is – no https in te address bar, and no little lock icon in the lower tray.)
What started out to look like a quiet day rather quickly became a rather hectic one instead. That's one of the things I enjoy about consulting – you never know quite what's coming down the road. I'm hoping to spend some time on the weekend reading through other librarians' descriptions of their Library Day in the Life, as I haven't really had a chance to do that yet.
Decided to quit early today – 4:15 PM – and move on to some personal projects, like working with my photos. Tomorrow promises to be a day of administrative tasks given that it's month end.
Posted on July 29, 2009
Filed Under Consulting, Library Day in the Life | Leave a Comment
Sat down at my laptop just after 8 AM. Today looked pretty much like this:
Checked email for anything that needed immediate action.
Reviewed my upcoming day and the rest of the week.
Reviewed AIIP-L posts.
Had a quick phone meeting with a client.
Paid a few bills online.
Checked Twitter and retweeted a tweet about Canadian Copyright Consultations happening now across the country.
Did final preparation for this afternoon's Reference Manager training session for a research group at University of British Columbia.
Emailed myself a customized import filter for Reference Manager for session this afternoon in case my flashdrive fails me.
Had a quick lunch before leaving the office for the rest of the day. Breakfast was later than usual today, so wasn't really an ideal time for lunch, but had to squeeze it in somewhere.
Drove to UBC for Reference Manager training. Thought about taking the office assistant, but decided she'd get bored in a long "down stay" while I taught. (There are several dogs who go to work in this particular UBC building and I occasionally take one of mine along for short stints, since my client loves animals.)
Had a good training session. Smart group of researchers with interesting questions and good sense of humour.
Met with head of research group about old project files and library materials. Then spent almost 3 hours just catching up on news. This is a client I've worked with since 1992 and we always have a good long "gab fest" when we get together.
Left campus at almost 7 PM. Home, dinner, quick email/Twitter/AIIP-L check, bed! Another day comes to an end. Listening to the third night of Celebration of Light fireworks competition – we live very close to English Bay where they're held. Another night I might be out on the street watching, but with this heat and such a long day, I decided not to.
Posted on July 28, 2009
Filed Under Libraries, Library Day in the Life | 1 Comment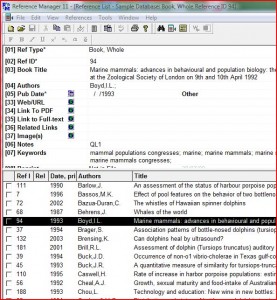 I had an earlier start to my day than yesterday – on my laptop just after 7 AM. Today looked pretty much like this:
Checked email for anything that needed immediate action.
Reviewed my upcoming day and the rest of the week.
Corresponded with fellow AIIP member who chairs the organization's website about technical issues with Firefox while trying to update my member profile.(It worked with IE. Web host company says it mayhave been an issue of not clearing browser cache, so will run a test later.)
Took a break 8:30-9:30 AM to walk one of the office assistants (Ceilidh pug is semi-retired, Freckle boxer still works full time) and have breakfast.
Responded to a couple of FaceBook messages – one semi-work-related and one personal. (I find a few people regularly communicate through FB now, and don't use email quite as much as they used to, unless they're emailing documents to me.)
Worked my way through some professional reading (and video viewing), some of which I posted to either Twitter or my website. A sampling:
An opinion piece on cross-border medicine (tagline "Canadians could do with less waiting – Americans with less cost") in today's Globe and Mail (This I added as a news item on my website, since it deals with health policy issues).
An interesting editorial in Open Medicine: Medical research and social media: Can wikis be used as a publishing platform in medicine? (Something I'll be watching to see how it develops. Had a brief conversation going about this on Twitter this afternoon.)
Social Media in Plain English video from CommonCraft (Was looking for plain English technology discussion for a very non-techy colleague. This video is just the kind of overview I was looking for – quick and punchy and gets the message across in an entertaining manner.)
Completed the AIIP annual members' survey, deadline today.
Added a new member to AIIP-L and sent out welcome message to her (my task as chair of committee).
Scanned AIIP-L messages (another of my tasks) – I do this throughout the day.
Short lunch break from 1:15-2:00 PM
Checked email again, Twitter again. Responded on both.
Downloaded pop mail via Thunderbird – do most of my emailing via gmail, to which I forward all my other email. Periodically need to download from server so it doesn't go into "over quota." Almost 3,000 messages (it's been a while).
Caved and started up the portable air conditioner. Hideously loud, but I was starting to fade and really needed to stay alert. Both office assistants thanked me for this.
Received message via FaceBook my cousin's daughter's baby boy Julien arrived today, only one day past due date. My cousin is like a sister to me, so Julien's more like a nephew. I announced it on Twitter and FB (OK – not strictly work, but worth including it.)
Started preparing for Reference Manager training session I'm giving to a research group at University of British Columbia tomorrow. (Had to shut down email and Twitter so I could focus!)
Interrupted midstream on this training session preparation to fix printer problem (times like these I wish I had on-site tech support). All is well with printer now, but will have to pick up the Reference Manager stuff again after dinner.
As with all days, spent time in and out of email and Twitter most of the day.
Stopped the main work of my day about 5:30 and walked my office assistant very slowly around a couple of blocks before dinner, in as much shade as we could find. Chatted with neighbours about the heat – we're all flagging in it. Work definitely spilling into the evening today.
Posted on July 27, 2009
Filed Under Consulting, Libraries, Library Day in the Life | Leave a Comment
I'm taking part in the Libary Day in the Life project (the concept is described here), second annual, which runs this week and started today.
I'm a consulting librarian/information specialist, so my library is a virtual one. It's been some years since I worked in a physical library, and in those days it was several small libraries that I managed as a consultant – one in a non-profit (community mental health services) and one in an academic research centre (health technology assessment/health services and policy). Now, I spend my work day in one of three main areas:
Research or other work for clients
Administrative work (the business of being a consultant)
Professional development (reading, sometimes writing, taking courses, attending conferences and webinars)
My day started with a walk with one of my office assistants – Freckle, one of my dogs – before the heat of the day settled in. I then returned to my office, powered up my laptop, and with coffee in hand, settled in to the work of the day about 9:30 – a late start since I worked over the weekend and decided I could start later today. Roughly, my day looked like this:
Checked email for anything that needed immediate action.
Reviewed my upcoming week so I make sure I'm on top of things.
Spent time on Twitter, reading and posting a few items.
Fielded a phone call from a client – our 10 am meeting rescheduled for later in the day.
Quickly scanned through AIIP-L posts – I'm the chair of the Association of Independent Information Professionals discussion group committee and one of my tasks is to monitor this private list.
Checked out the Fraser Valley Regional Library's "Stop BC Library Cuts" website and signed the online petition. Background: our provincial government here in British Columbia has announced that it will be clawing back already committed funding in a number of areas, including to public libraries. The website lists programs that would be affected by this looming cut in operating grants. It also provides suggestions for tactics and a toolkit for library workers.
Wrote a short blog post about the claw backs and installed the petition button graphic on my blog. I'm puzzled that the new tags I used don't who up in my tags list.
Brief lunch break at 1:00 (about 20 minutes).
Started up the portable air conditioner after lunch – it's meltingly hot, very unusual for Vancouver, and with no end in sight.
Had the rescheduled phone meeting with a client, discussed research results.
Spent time working on a redesign of my blog – new plugins, new look coming soon, I hope.
Answered an email from a university student I'm mentoring on preparing manuscripts for submission (she's doing the near-to-final changes to a paper we're coauthoring with her supervisor).
Added a new member to AIIP-L – another of my tasks as committee chair (some of this process is automated, but I still check our directory to see if the requestor is a member of AIIP and then send a welcome message).
Filed some business-related financial papers.
Backed up my website and blog.
Upgraded Wordpress for my blog from version 2.8 to 2.8.2, hoping it would solve the missing tags problem (nope, it didn't).
Spent more time trying to figure out what's going on with my blog tags (looked at other tag cloud options).
Spent time in and out of email and Twitter most of the day.
Stopped the main work of my day about 5:30 and walked the same office assistant again before dinner. Work often spills into the evening, and I suspect I'll continue looking at tag cloud widgets later on. (If anyone can suggest a good tag cloud widget, I'd love to hear about it.)
Posted on July 27, 2009
Filed Under Libraries | Leave a Comment

Recently the BC government announced it was cutting back on funding for some key programs – including the yearly operating grants for our public libraries. This comes at a time when libraries are experiencing increased use, perhaps because of the state of the economy and the fact that our public libraries provide an amazing free service to our population. If you live in BC and value our public libraries, please read about the cutbacks at Fraser Valley Regional Library's "Stop BC Library Cuts" website and consider signing the "Don't Pull the Plug on Libraries" online petition. There are links to a toolkit on the library workers page.
Posted on July 25, 2009
Filed Under Communication | Leave a Comment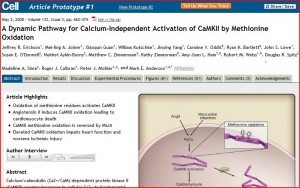 Prediction  in some circles is that scientific publishing will become more interactive in the future and will take full advantage of the web's interactive capabilities. Elsevier and Cell Press have launched "Article of the Future," a collaborative project with scientists, to explore the potential of this publishing model. It looks like it could be an exciting development, with integrated audio and video being one of the most intriguing to me. Take a look at two prototypeshttp://beta.cell.com/ posted by Cell Press.
The abstract and introduction tabs in these online articles produce a look that's familiar – pretty much what we see in print and PDF formats, other than the author interview audio link. Clicking on the results tab, however, yields something impossible with these static media. Here, we have a subset of tabs along with hyperlinked diagram(s) that drill the reader down into the paper to the point where discussion occurs. There is also a tab that brings up additional figures and another that takes the reader to the references cited in the results section.
While the figures in Prototype #1 were easily viewed, I found those in Prototype #2 to have less clarity. Prototype #2 relies more heavily on photographic figures. It may be my laptop screen, but I found the "high quality" images a bit fuzzy. This may be a limitation for researchers if they don't have high resolution monitors (and many researchers I know don't). They may miss the high quality photographs in the print scientific journals. I also found them slow to load despite having a high speed connection.
The references tab provides links for each reference – View at Publisher [if applicable], View at PubMed [if applicable], Cited X times, and most interestingly to me, Context. Clicking on the Context link produces a popup window featuring the text where the particular reference is being cited.
There are many more features of this "article of the future" highlighted in the prototypes. It seems the publishing revolution may well be forging ahead, and if we don't want to get left behind, we'll have to plunge in and get up to speed. Personally, I find this exciting, but wonder how long it will take for this model to be fully accepted by the scientific community. And, I confess to a preference for reading in hard copy – it's far less tiring for my eyes.
Several questions that come to my mind:
For those who tend to approach reading in a linear fashion, how will this hypertext form of publishing affect their keeping up with new developments in their field? (See q. 4 below.)
Will there be generational differences in acceptance and adoption of this new model? (I think this is likely.)
Will readers lose sight of the big picture and the overall discussion? (Maybe, maybe not.)
Will publishers provide printable versions for those who like to read, review, and mark up with pen in hand? (I see the two prototypes offer this option.)
The "Article of the Future" is receiving mixed reviews:
Posted on June 21, 2009
Filed Under Lifehacks | Leave a Comment
Ever cut into an avocado and discover it isn't quite as ripe as you'd like it to be, and then worry about it going brown while you wait for it to ripen? We discovered a low tech way to do this, even if you don't have a lemon in the larder. Get yourself a nice wide elastic, wrap it around the avocado with the pit still in, pop the whole into the fridge and wait it out. Below is an avocado we opened and then popped into the fridge for a few days – it was perfectly ripened and green without the unsightly brown oxidation that usually takes place.
Posted on June 11, 2009
Filed Under Government | 1 Comment

Today, I discovered and bookmarked the U.S. government blog, GovGab.  This blog is authored by five federal employees (along with two substitutes as needed), each taking one day of the work-week as their own. Posts cover a mix of issues on health, finance, travel, family and other topics. Today's post is on ways to save on your next vacation. Links are to American information, but the tips can be applied pretty much anywhere by checking out local museums, parks and other closer-to-home venues.
A sampling of recent past posts includes:
I'll be adding GovGab to my arsenal of resources to watch.
Posted on June 6, 2009
Filed Under Dogs | Leave a Comment
You can now get your dog tested for the gene mutation that causes boxer cardiomyopathy, Arrhythmogenic Right Ventricular Cardiomyopathy (ARVC). I blogged about this earlier this morning, saying that the test would be available later this year – well, it's now available through the College of Veterinary Medicine at Washington State University. You can send in a blood sample or a cheek swab. Details are available on the College's website here. I'm cross-posting this information to spread the word as widely as possible.
keep looking »