Posted on July 28, 2009
Filed Under Libraries, Library Day in the Life | 1 Comment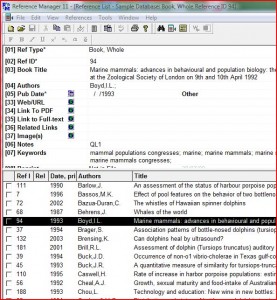 I had an earlier start to my day than yesterday – on my laptop just after 7 AM. Today looked pretty much like this:
Checked email for anything that needed immediate action.
Reviewed my upcoming day and the rest of the week.
Corresponded with fellow AIIP member who chairs the organization's website about technical issues with Firefox while trying to update my member profile.(It worked with IE. Web host company says it mayhave been an issue of not clearing browser cache, so will run a test later.)
Took a break 8:30-9:30 AM to walk one of the office assistants (Ceilidh pug is semi-retired, Freckle boxer still works full time) and have breakfast.
Responded to a couple of FaceBook messages – one semi-work-related and one personal. (I find a few people regularly communicate through FB now, and don't use email quite as much as they used to, unless they're emailing documents to me.)
Worked my way through some professional reading (and video viewing), some of which I posted to either Twitter or my website. A sampling:
An opinion piece on cross-border medicine (tagline "Canadians could do with less waiting – Americans with less cost") in today's Globe and Mail (This I added as a news item on my website, since it deals with health policy issues).
An interesting editorial in Open Medicine: Medical research and social media: Can wikis be used as a publishing platform in medicine? (Something I'll be watching to see how it develops. Had a brief conversation going about this on Twitter this afternoon.)
Social Media in Plain English video from CommonCraft (Was looking for plain English technology discussion for a very non-techy colleague. This video is just the kind of overview I was looking for – quick and punchy and gets the message across in an entertaining manner.)
Completed the AIIP annual members' survey, deadline today.
Added a new member to AIIP-L and sent out welcome message to her (my task as chair of committee).
Scanned AIIP-L messages (another of my tasks) – I do this throughout the day.
Short lunch break from 1:15-2:00 PM
Checked email again, Twitter again. Responded on both.
Downloaded pop mail via Thunderbird – do most of my emailing via gmail, to which I forward all my other email. Periodically need to download from server so it doesn't go into "over quota." Almost 3,000 messages (it's been a while).
Caved and started up the portable air conditioner. Hideously loud, but I was starting to fade and really needed to stay alert. Both office assistants thanked me for this.
Received message via FaceBook my cousin's daughter's baby boy Julien arrived today, only one day past due date. My cousin is like a sister to me, so Julien's more like a nephew. I announced it on Twitter and FB (OK – not strictly work, but worth including it.)
Started preparing for Reference Manager training session I'm giving to a research group at University of British Columbia tomorrow. (Had to shut down email and Twitter so I could focus!)
Interrupted midstream on this training session preparation to fix printer problem (times like these I wish I had on-site tech support). All is well with printer now, but will have to pick up the Reference Manager stuff again after dinner.
As with all days, spent time in and out of email and Twitter most of the day.
Stopped the main work of my day about 5:30 and walked my office assistant very slowly around a couple of blocks before dinner, in as much shade as we could find. Chatted with neighbours about the heat – we're all flagging in it. Work definitely spilling into the evening today.
Comments