Posted on August 1, 2009
Filed Under Consulting, Library Day in the Life | Leave a Comment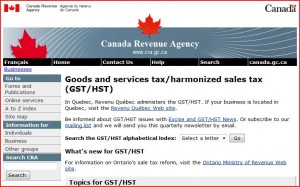 Sat down at my laptop about 7:45 AM. It was month end, so I had administrative tasks to tackle.
My day went something like this:
Checked email for anything that needed immediate action.
Reviewed my upcoming day and the rest of the week.
Reviewed AIIP-L posts.
Walked office assistant for about 40 minutes – it was cooler this morning, so the walk was a lot more pleasant and we did a bit of training while we were out.
Back to email and FaceBook after the walk.
Phoned AMA about registering for the International Congress on Peer Review and Biomedical Publication – the registration page appears to be a non-secure page and the person I talked to wasn't sure about the workings of the process, so I faxed in my registration.
Did some reading arising from email and Twitter off and on during the day. Some samples:
Lunch break about 1:15-1:45. Left-over pasta salad and veggies. Switched from morning coffee to afternoon tea.
Did research on ways to extend range of our wireless router (Signal is stable in the living room, but less so in the back of the condo. Some days I get dropped from the network 5-6 times in the back. Due to cable connection, need to keep router where it is, so a bridge might be just the ticket.)
Did invoicing for projects that wrapped up in July and emailed them to clients.
Discovered voice command to search computer for files using Dragon Naturally Speaking! (No more scrolling through to open a file. There's so much more to learn about this hand-saving software.)
Calculated GST (federal Goods and Services Tax) for second quarter remittance due today.
Twitter: off and on during the day, Tweeted, retweeted, replied.
Corresponded with a client to firm up an initial project meeting in early September (One member of the research team is away for the summer).
Went to bank to pay GST (Normally, I do my banking on dog walks – office assistant's day is made if she gets to say hi to lots of people – but today it was too hot to walk her that far.)
Went to buy a bridge for the router, then got conflicting opinions, so came back to the office with a new router instead. (I'll see how it goes – Staples has a great return policy if the problem continues with the new router.)
Discovered that the audio on my headset isn't working with the USB connection. Tried all USB ports on the laptop with same result. Audo works through analog connection, but USB is better for voice recognition funtion.  Went to London Drugs to exchange them for another pair (since I'd had them only 2 weeks. LD also has a good returns policy.)
That's it – 5 days in the work life of a librarian working outside the traditional world of a library with walls. There are a few things left undone, which will get done on the weekend – but since they aren't of an urgent nature, they'll get done when they get done.
I'm off to enjoy the BC Day long weekend. A few of the Vancouver events going on over the weekend, in roughly chronological order:
I hope to spend some time over the weekend reading some of the other Library Day in the Life posts.
Comments